Good 4 Dirt Specializes in Equestrian, Recreational, and Agricultural Dust Control !

Environmentally Safe Solutions for Dust Control, Soil Stabilization, Surface Management and More !

EnviroKleen® Series

Created in Midwest industrial Inc. laboratory the EnviroKleen® Series of Products includes EnviroKleen, EnviroKleen 2800, Arena Rx, and Diamond Dr.  each of these products contains their synthetic organic dust control® solution and t a specific polymer binder and each fits into a totally unique category of dust suppressant available only from Midwest. The "EnviroKleen® Series of Products" are the most environmentally safe dust control and soil stabilization solutions on the market.
The EnviroKleen® Series of Products meet the criteria for the term synthetic as established by the US EPA for sediment toxicity, biodegradability, PAH content, aquatic toxicity, and being oil-sheen free. EnviroKleen® provides longer-lasting performance and requires fewer applications than other dust control and surface-stabilization methods – regardless of season. EnviroKleen®'s synthetic fluid and polymeric binder interlock surface aggregate and fines together. As fines are generated, they are captured and locked into the system, preventing them from escaping as fugitive dust. EnviroKleen® remains actively effective on clay, sand, gravel, limestone, and most native soils regardless of the weather or how severe the traffic.

Benefits
EPA ETV verified safe and effective

Certified non-corrosive by Boeing

Certified by Quebec BNQ

Colorless and odorless

Creates pavement-like strength; enhanced by traffic

Can be reworked without reapplication

Does not evaporate or leach out of the surface

Performs well at extreme temperatures

Readily biodegradable in natural environments
EnviroKleen® Series of Products are amazing  and work superbly well!

US Fish and Wildlife Service
Hagerman National Wildlife Refuge


Midwest Industrial Supply Video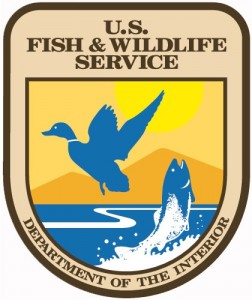 The US FWS Mission is to Work with others to conserve, protect and enhance fish, wildlife and plants and their habitats for the continuing benefit of the American people.
Many Amazing Things
Talk, share, and make decisions in open channels across your team, in private groups for sensitive matters, or use direct messages one-to-one.
Send Good 4 Dirt a Personal Message to Learn What We Can Do for You.